Best Quotes on Hindi diwas
On the 14th of September, we celebrate National Hindi diwas(day). Hindi is our mother tongue and the most common language in India it feels like our own when someone talks in our language but unfortunately today Hindi speaking people mark or tagged as illiterate and poor in high societies, it's not an insult of Hindi it's an insult of our country and culture, on Hindi day we should promise to ourselves to do something Nobel for our language and society. Here we have brought up so many quotes and status on Hindi day and wishes on Hindi day.
Best Quotes on Hindi diwas
Hindi have the essence of India and Indians
English is used in formal conversation but Hindi is used in love transactions.
we can speak other languages but we can't talk in them.
conversing in Hindi give us the comfort of home everywhere.
Hindi is our mother tongue & most preferred language.
for expressing any emotion we need solely Hindi.
we observe visions and ambitions in Hindi.
Hindi is not merely a language it contains our spirit in it.
Hindi is similar to Sanskrit and full of spiritual meaning in it.
our Hindi language and its speaker is vastly remarkable.
——————————————————Best Quotes on Hindi diwas—————————————————–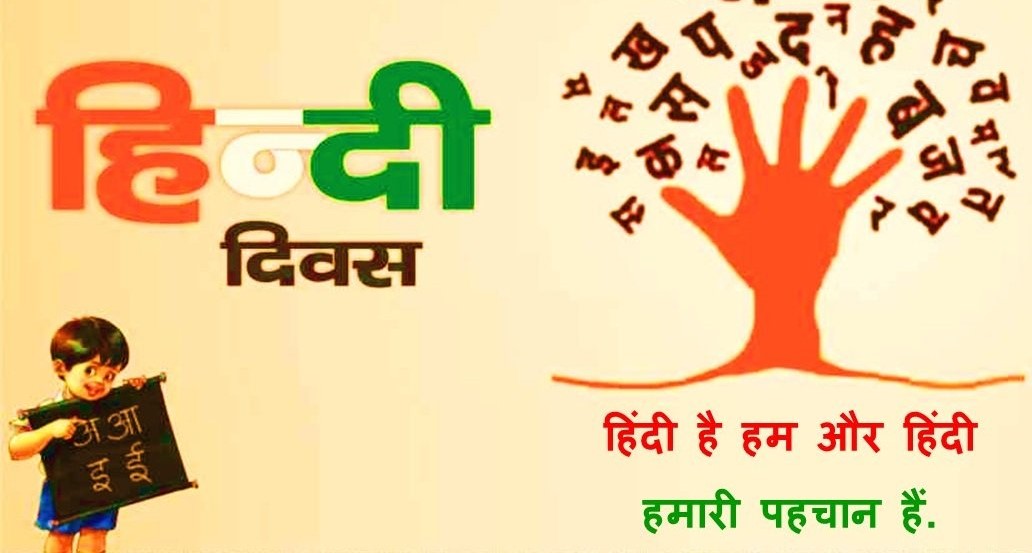 The Hindi language is most precious because it is taught by our loved ones.
the most erroneous meter of today's society is to judge people on basis of dialect.
Hindi have many languages and variety in itself.
significance of Hindi you realize that day when you meet an Indian in a foreign country.
Hindi is the most stunning language with profundity.
we feel weird after conversing in English for a long time.
Hindi have the scent of our land.
in India, parents keep their kids names not based on sound but meanings.
Hindi is the most sophisticated language for unfamiliar people.
you can teach us any other but you can't make us forget Hindi.
we are Indians who can speak any language when required.
Hindian is a category in which we fall.
feel proud to speak Hindi because our forefathers have done so much to give it to us.
we have learned this language from the most wonderful tutor, our mother.
Hindi give a feeling of unity and equality.
——————————————————Best Quotes on Hindi diwas—————————————————–
we can't express our extreme emotions in any other language.
Hindi is not just a language for us but also give us a different identity in the crowd.
India has multiple languages but Hindi is common for all.
we can't speak any other language until is forced on us.
Hindi words contain emotions along with meaning.
for us Hindi is a language, English is a skill for competent life.
Hindi feels beautiful to speak and listen to.
——————————————————Best Quotes on Hindi diwas—————————————————–
Hindi is everything an Indian needs in foreign places.
if Hindi is not allowed somewhere ill prefer to be quiet.
we can't let western impact decide what should we speak.
Hindi is the language of affection and love.
we Indians have all memories in Hindi.
whenever we got the opportunity we should make our language proud.
Hindi is love that we spread while communicating.
we Indians even speak English in our Hindi accent.